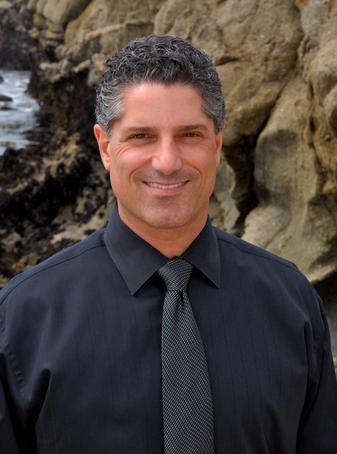 Dr. Kris Sottosanti
Dr. Sottosanti grew up on the Monterey Peninsula. He was a graduate of Carmel High School and then graduated from UC Davis in 1992. He went onto the University of the Pacific School of Dentistry, where he graduated with high honors in 1995. He returned to his home town of Carmel, California, where he has been in practice ever since.
Dr. Sottosanti completed the prestigious Pacific Aesthetic Continuum and is certified in CEREC CAD/CAM preparation and design. He is also a member of:
It is Dr. Sottosanti's goal to help his patients achieve their optimal oral health and longevity. He strives for his patients to be proud to smile about their smile.
Meet Our Team
Dr. Kris Sottosanti's dental team works to make even the most nervous patients feel comfortable visiting the dentist. If you woul like to meet our qualified team, you can make an appointment at 831-624-8548 at our dental office in Carmel, California! To learn a little more about them before you come in, read below!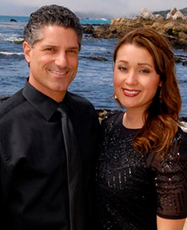 Rosa Sottosanti – RDAEF II and Office Manager
Rosa has gone above and beyond to receive her "Dental Extended Functions II" certification, following the completion of a series of advanced courses from the University of California San Francisco and Sacramento City College. She was the first and is one of the few dental professionals to have achieved this certification in Monterey County. Rosa's area of expertise is in restorative and cosmetic dentistry, and she is an authority on CAD/CAM (Computer Aided Design/Computer Aided Manufacture) Dental Technology. With her qualifications, Rosa is able to do more advanced dental procedures than are allowed by other classifications of dental professionals.This scope of practice allows her to expertly restore to completion the restorative process. It is in this symbiotic way Rosa is able to support Dr. Sottosanti in completing restorative procedures. Outside the office Rosa and Dr. Sottosanti enjoy spending quality time at home with their kids and extended family.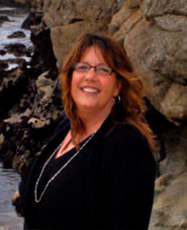 Kaja – Financial Coordinator
Kaja has been with our team for more than 11 years. She graduated from a local high school in 1984, and has many years of experience in administration within the dental field. Kaja works diligently to calm fears, answer questions and help make treatment possible by assisting our patients in navigating the sometimes confusing world of dental care financing and insurance billing. She is proud and happy to work with Dr. Sottosanti, and cares for and respects both our team and our patients. The fun and professional atmosphere of our office make coming to work every day a positive and fulfilling experience for Kaja. Kaja has been happily married for 21 years. She loves walking on Carmel Beach, sitting at the water's edge in Yosemite Valley and long weekend adventures in her motorhome.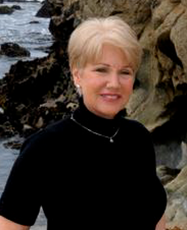 Pat – Registered Dental Hygienist
Pat joined our team in 1981. She is a graduate of Antioch High School, and received her dental hygiene degree at Diablo Valley college in Pleasant Hill, CA. Pat truly cares about our patients and enjoys the youthfulness of her coworkers and the friendships that she has developed with our patients over more than 37 years of serving them. Pat has two children, three grandchildren, two dogs, five cats and one pot-bellied pig. She enjoys reading, traveling, gardening, sports (including golf, baseball, softball and basketball) and going to Grand Canyons.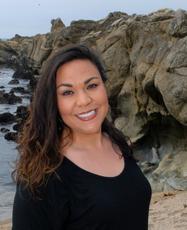 Sarra – Dental Assistant 
Sarra has been in dentistry for over 20 years. She graduated from the Santa Clara County ROP Dental Program in 1998. Sarra's dental expertise include general, cosmetic and Periodontal surgery. She has a gift of helping our patients feel calm and relaxed during the most complicated procedures. She always makes not only our patients laugh but the team as well. Sarra loves working with Dr. Sottosanti, and travels to Carmel every day from Santa Clara County to work with him at our office. In her down time she spends time with her 12 year old daughter out in nature, she enjoys the outdoors, fishing, hiking, and our beautiful beaches here in Carmel.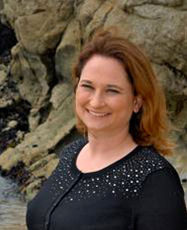 Kelly K. – Dental Hygienist
Since 2013, Kelly has been working hard at our practice. As a dental hygienist, Kelly works to motivate our office as well as provide oral health education and gentle, thorough care for our patients. She loves working with her coworkers and patients and appreciates how our team is supportive and centered on delivering exceptional care and service to all of our patients.Kelly is originally from Santa Cruz but counts Hollister as her home. She studied Dental Assisting at Santa Clara County ROP and dental hygiene at Cabrillo College. Kelly also studied liberal studies with an emphasis in Biology at San Francisco State University. In her free time, Kelly loves reading, traveling and spending time with her friends and family. She also runs consistently and recently completed her sixth mud run! In the future, Kelly plans to get a master's degree in Dental Hygiene.